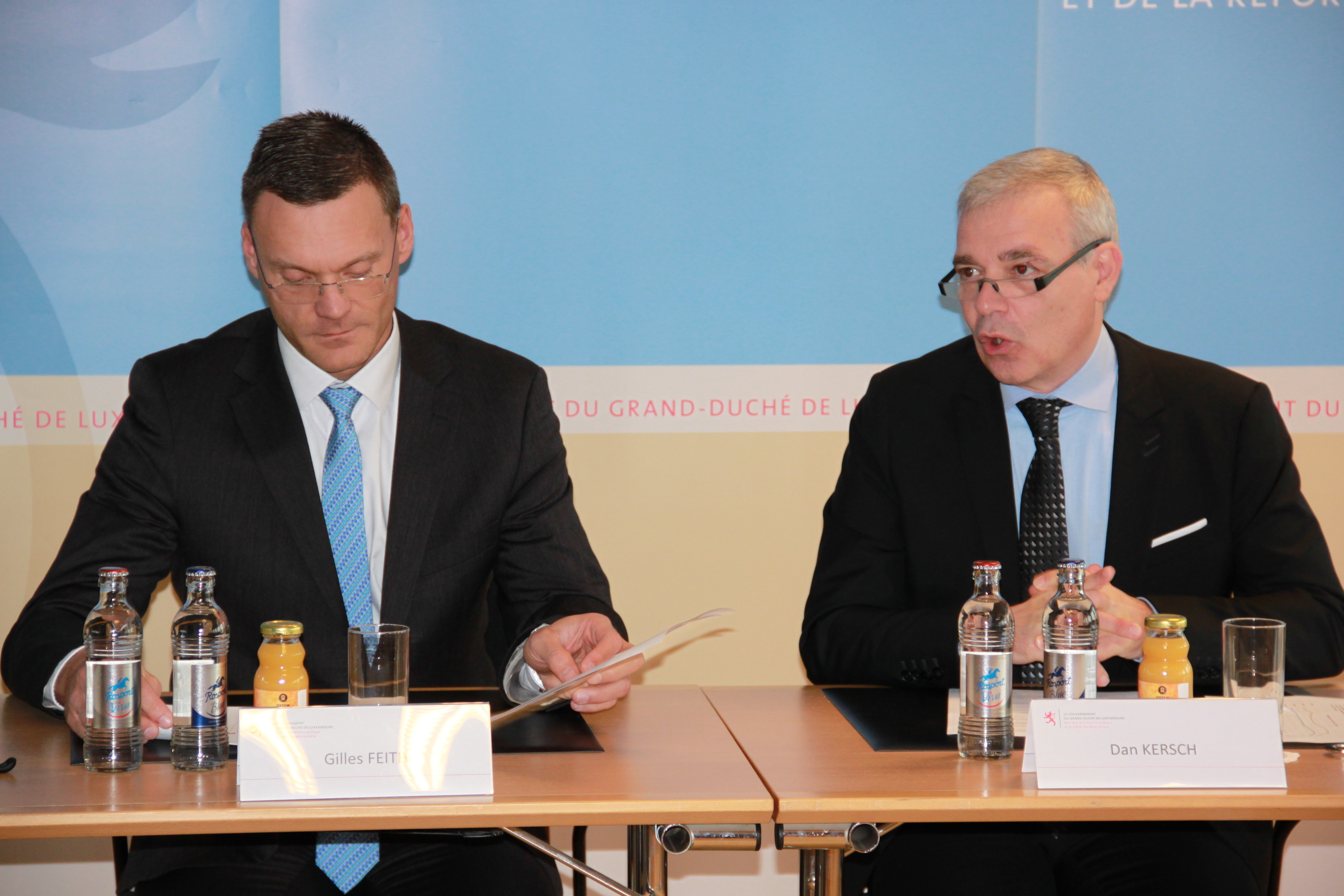 Starting 7 November, Guichet.lu will be available entirely in English. Proposed by Dan Kersch, Minister for the Civil Service and Administrative Reform (Ministre de la Fonction publique et de la Réforme administrative), and conducted in close collaboration with the Ministry of the Economy, this transition is fully in keeping with the "Einfach Lëtzebuerg" (Simply Luxembourg) programme, which aims to support the development of a public service of the highest quality, catering ever more fully to the needs of all users, be they ordinary citizens or businesses.
With more than 170 nationalities present throughout its territory, and foreigners representing close to 48 % of the total population (47.7 % as at 1 January 2017), Luxembourg is a country that is both deeply multicultural and open to the rest of the world. This new English version of the site provides high-quality information on all administrative issues not only to the resident English-speaking community, but also to foreigners who want to know more about Luxembourg and the requirements for living, working or conducting business here.
With step-by-step guidance on some 1,500 administrative procedures, Guichet.lu has been growing in popularity since its launch in November 2008. Every month, the site receives over 470,000 visits and more than 1.2 million page views. The Business section has already been available in English since 2011. And to ensure that all of the content on the portal is uniformly available, over 800,000 words have been translated over the past 6 months.
Now entirely available in French, German and English, Guichet.lu is the fruit of a joint effort on the part of the Ministry of the Civil Service and Administrative Reform and the Ministry of the Economy, who, with the support of the entire Government, have driven its transformation as the main point of contact for all interactions between the general public, businesses and the administrative bodies. To simplify the management of the portal and pool their skills, the content-writing teams joined forces in early 2016. In addition to the launch of the English version of the portal, this dynamic has lead to the creation of a new, common identity for Guichet.lu. While it continues to address two distinct audiences—ordinary citizens and businesses—the portal now does so with a single voice for greater consistency and transparency.
Communiqué par le ministère de la Fonction publique et de la Réforme administrative